Technology delivers the benefits of improved efficiency, productivity, innovation, streamlined operations, and centralized IT. What particularly modernizes infrastructure is the availability of Big Data from customer databases, transaction systems, real-time sensors, and social media. At the same time, the cloud transforms SMBs and enterprises with high performance, security, and managed services.
According to GlobeNewswire, data accounts for growing cloud computing traffic and mobile data traffic. It is also responsible for increasing the use of AI and IoT which support Big Data analytics.
We can see that Big Data and cloud computing stand out because of the possibilities and opportunities associated with both platforms. So, what is the link between the two, and how are they useful for us? Let's find out.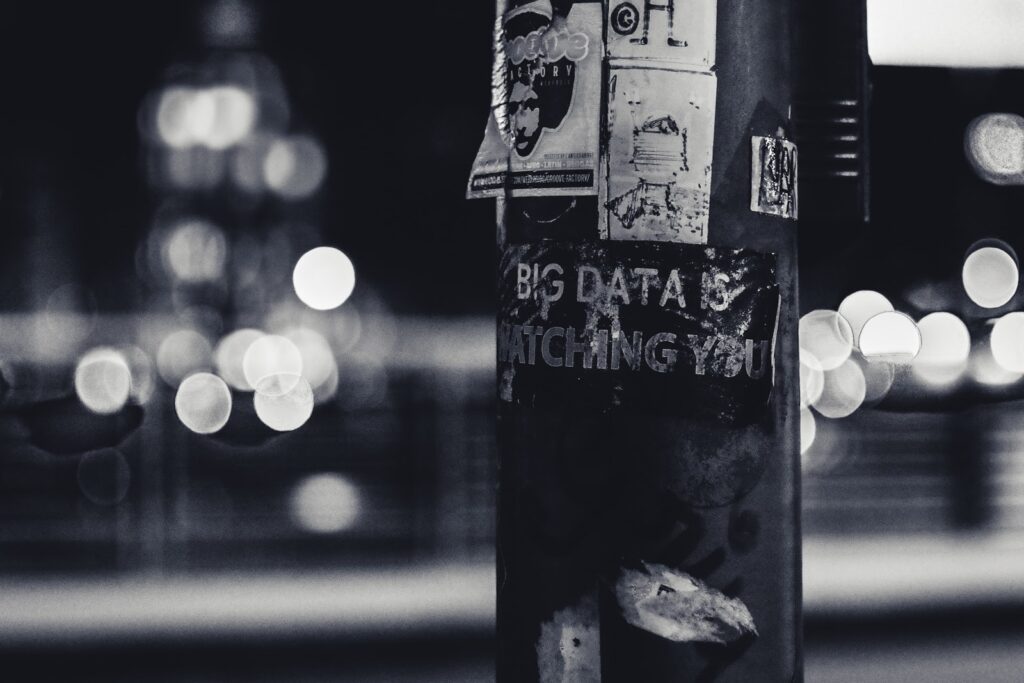 Relationship Between Big Data & Cloud Computing
Big Data analyzes large datasets to enhance insights and decision-making. There are 5Vs to remember:
This is the foundation of Big Data and refers to the amount of data that businesses collect daily. We can relate this to IoT which looks at how interconnected devices across the globe have led to an explosion in the volume of readily accessible information.
Businesses need data to flow quickly and as close to real-time as possible to aid decision-making and attain a competitive edge. So, the speed with which users can process and examine data to convert it into useful information is crucial.
This refers to the data flow rate in the system and the types you can collect may be diverse. They can range from structured data you find in databases to unstructured content such as images, videos, tweets, and more. Examples are smartphone GPS technology, in-house devices, and what people say on social networks.
How authentic is the data you collect, and can you trust it to do the right thing? Is the information credible enough to extract insights from, and should you make decisions based on these metrics? You require reliable tools and strategies to separate poor quality or inaccurate data before processing anything, considering how many sources it comes from.
Simply gathering data is not enough because it needs to generate insights that add value to a business in some way or contribute to ROI. This is where analytics play an even more integral role. For instance, if you are in the E-commerce sector, identifying and customer shopping habits from Big Data is a form of value for your company. Similarly, a medical specialist would find it useful if they can use the same to monitor health conditions.
You are probably thinking about how cloud computing fits into the picture. When you draw data on a large scale, you have to figure out advanced methods of processing and examining this information which will call for infrastructure upgrades.
Let's say you add extra capacity to your in-house data warehouse or power up additional servers to address evolving analytics demands. Even then, your IT infrastructure may still need more work. Now, assume your Big Data goes to the cloud through flexible, scalable, and cost-effective methodologies. What's next?
Technical Perspective
Cloud computing benefits for business become more meaningful when we discuss Big Data analytics. The scalability of the cloud helps deploy data-intensive apps that drive business analytics. Also, cloud computing optimizes connectivity, communication, and collaboration between teams by streamlining data sharing and increasing access to relevant analytics.
Let's take the example of a supply chain company in which optimizing the SCM process and monitoring defects are key concerns. Things become easier when data is readily available. Its insights can also help in initiatives such as increasing customer engagement or capitalizing on opportunities for cost reduction, profitability, as well as strategic investments. Use an agile cloud solution to complement Big Data, and you can easily achieve all these goals.
Application
Big Data and the cloud offer business value in the long run, making them sustainable platforms to invest in. Cloud computing typically leverages SaaS to seamlessly process information. Utilizing an intuitive console that examines specialized parameters and commands is an option, but you can also leverage your site's UI to perform the relevant functions. This paves the opportunity to bring other technologies into the equation, including cloud-based VMs, containers, database management systems, as well as AI and ML efficiencies.
For instance, network-based systems often produce Big Data in a standard or non-standard format. In the case of a non-standard format, a CSP may recommend AI or ML tools to standardize the data. Then, you can use the cloud to realize the full potential of the data, including searching, editing, and storing it for actionable, repeat insights.
This is not all. You can even use PaaS and IaaS. PaaS providers integrate Big Data solutions into their services to reduce the difficulties one encounters with managing independent software and hardware components. This is useful in situations where companies have to deal with gigabytes or terabytes of data.
In terms of IaaS, you can attain huge cost-savings by utilizing the cloud. In this context, Big Data facilitates access to unlimited computing power and storage. Small and medium businesses particularly benefit from this because CSPs handle the costs of managing basic hardware.
Imagine a situation in which you only have Big Data just waiting for you to derive value from it. Using only PCs to analyze large databases would either be nearly impossible for unfeasible because of the delays it can cause. With the cloud, everything changes. You can use cutting-edge infrastructure while spending on only the resources you consume. Furthermore, Big Data powers cloud app development. Without Big Data, fewer cloud-based apps would exist, and similarly, cloud-based apps often accumulate Big Data to accelerate the digital economy.
Conclusion
We are excited to see what the world of technology will bring us next, and we want your business to be at the forefront of the latest developments.
For premium DevOps and cloud solutions that integrate easily into your startup or enterprise environment, we are the best partner to work with. From beginning to end, we understand your unique project requirements and create a technology roadmap that works for you, within your budget. Just get in touch with us and we will be more than happy to connect with you.