In a world where technology-driven systems are on the rise, the key to success is winning the race to digital transformation. Many companies are investing in automation and Artificial Intelligence (AI) to work smarter, improve efficiency, productivity, service delivery, and the quality of business results.
Today, AI is more than just a long-term source of innovation for businesses. It delivers rapid business value especially when it comes to process automation and capitalizing on new revenue streams. When we talk about automation, it encourages us to redefine the way we work. Consider how we can replace repetitive and time-consuming processes, especially those that do not rely on human judgment, with smarter, more efficient software to accelerate operations.
Or, how about leveraging automation for accessing and processing large databases to extract actionable insights that improve decision-making and contribute to better outcomes? Combined with AI, automation pushes the boundaries of what machines can do. For instance, it is common to see autonomous vehicles on roads and automated check-outs in grocery stores. We can owe much of this progress to advancements in software, sensors, and smart devices.
Machine Learning (ML) algorithms also augment AI by offering insightful business intelligence (BI), and even MI-driven automation helps in the following areas:
Predicting what purchase e a specific customer is most likely to make.
Automating customized targeting of digital marketing ads.
Examining warranty information to detect quality issues in manufactured products.
Zeroing in on transactions involving credit fraud.
AI and automation incorporate cognitive functions and efficiencies that prepare your business for the future of work. Let's further explore this.
Robotic Process Automation
Automating physical and digital tasks is a common practice these days especially in financial services or back-office business activities. RPA is more high-end as compared to business-process automation resources. This is because of the code on a server that functions as a human inputting and extracting information from computing systems. There are many possibilities of doing so, such as:
Reaching into systems to update records and handle customer communications.
Sending data from e-mail and telecommunications systems into records that update client files with service additions.
Streamlining activities such as updating CRM systems, setting up customers in billing systems, and feeding data into sales metrics.
Inputting and processing claims in healthcare or insurance with low chances of error. You can also save unnecessary expenses by using the tech to detect exceptions that fail to comply.
Multiple (RPA) tools are available in the market to automate large-scale tasks, whether apps run on the web, desktop, or in a virtualized setup. You can also enable automation around apps including email, PDF, databases, and more.
Let's study a couple of examples. If you operate an IT help desk, you know how boring and time-consuming the job can be sometimes. RPA reduces your workload by handling simple and repetitive issues. You can also use bots to run daily diagnostic tests of your IT systems and help IT stay ahead of any potential technical gaps or issues.
The second common use case is data migration and forms processing. You may require your users to draw relevant information from legacy systems to make data available for newer systems. An RPA solution supports this manual process without the risk of bringing about any human error. Also, when you need to convert paper forms into digital, RPA reads the forms and feeds data into the system, freeing up time for your human resources to focus on other strategic initiatives.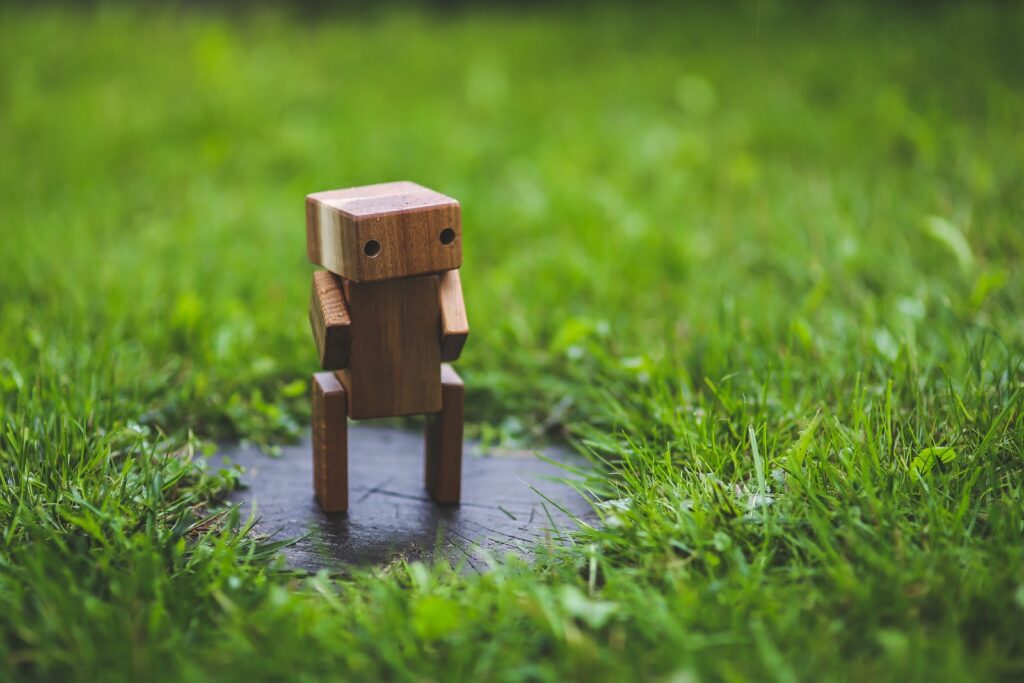 Driving Value
Running a business means consistently adding value that benefits you in the long run, and automation paves the way to achieving this. Here's how:
For Enterprises
RPA frees employees to participate in the latest training programs, improve existing skill sets, pick up new skills, and use both creativity and analysis capabilities to generate revenue.
For Users
In this fast-paced, digitally-driven world, everyone must bring their A-game. So, why not let automation tools do the job? Use them to support your in-house functions involving IT, HR, finance, marketing, and sales, or up-skill and re-skill your staff to stay relevant.
For Customers
The customer services industry requires professionals to be at their best, and this is where smart automation strategies are useful. These can range from anywhere between keeping track of agent desktops to deploying customer-facing chatbots and employing automated self-service technologies. You can then free up your staff from handling tier-1 support requests and assign them to more challenging customer-related tasks.
Next, let's come to AI use cases, starting with personal and home assistants. Popular assistants like Amazon's Alexa, Apple's Siri, and Google Home operate on a natural language interface, enabling users to communicate with the device for tasks and responses. Brands are consistently working to improve the standard of query recognition and most devices can now identify users simply through their voice. Even financial services are utilizing 'my voice is my password' for telephone banking to deliver a seamless end-user experience.
These assistants leverage ML to understand your behavior and provide relevant options based on your habits, preferences, and tendencies. They learn what you prefer and tailor their analytics or recommendations accordingly. When you use them often, they get to know you better and become smarter in order to effectively meet your demands. From these developments, we can safely say that AI is the future. Soon, they will assume control of our home lives and make things easier for us. This can range from organizing our schedules more efficiently and ordering our groceries when the fridge is empty to getting immediate medical attention if need be.
Research And Development (R&D)
Using AI as a mechanism of innovation is the best decision you can ever make. It offers an in-depth understanding of virtually every industry, including government, healthcare, financial services, science, research, engineering, and more. At the same time, it analyzes massive amounts of data with remarkable efficiency and accuracy. For the best outcomes, combine AI with ML to create unique solutions that you may have never come across before. These two technologies unlock the door to amazing discoveries as well as product and service developments that maximize profitability. Let's look at two fields in which you can implement R&D with AI:
Manufacturing
Why not use data analytics at every level of the manufacturing process from supply chain management (SCM) to inventory tracking? Leverage predictive intelligence to anticipate customer demand and scale up production during busy seasons or scale down as necessary. You can also use sensors on equipment to predict maintenance requirements. AI dynamically identifies red flags in manufacturing processes before any issues arise that can potentially break your budget. What's more, machine vision is another feature that supports QA and QC processes at manufacturing facilities.
IT
AIOps is the foremost experience your business may have when implementing AI across your organization. As per Gartner, AIOps effectively applies Data Science and ML to address IT difficulties. In this context, you can utilize AI for system log file error analysis and evaluating systems management functions to automate everyday processes. These capabilities enable your IT team to proactively identify problems and resolve them to eliminate the possibility of downtime. AIOPs proactively boosts system performance and services as IT infrastructure that supports businesses become more sophisticated (and complex for non-tech savvy companies) today.
Conclusion
Grow your business with AI and automation. Work with an IT consultant who can offer proper guidance on budget-friendly solutions that do not present integration challenges especially when it comes to implementing process automation. Understand the efficiency and productivity of AI, and conduct cost-benefit analysis (CBA) before making a decision.
At Clouve, we help both startups and enterprises with use cases ranging from cloud computing and DevOps to automation. If you are not sure where to begin, our experts can help. Simply reach out to us and will offer custom designed and engineered solutions based on your unique business model.