In the past couple of years, multi-cloud adoption is becoming increasingly popular. So popular it seems, that even AWS has finally eased its ban on the use of the term last year.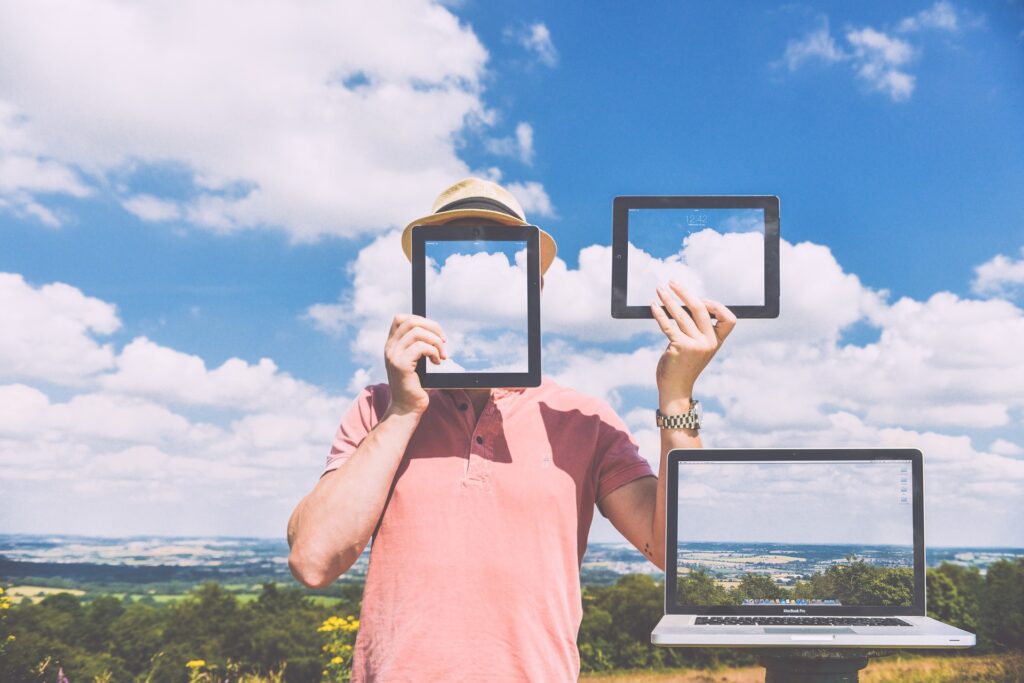 In a recent survey, Forrester found that a staggering 86 percent of selected IT decision-makers have confirmed utilizing a multi-cloud approach as the main strategy at their organizations.
And it's not surprising.
Multi-cloud architecture truly empowers enterprises to effectively disperse their workloads across several cloud environments. This brings in a number of lucrative benefits, including great savings and significant risk mitigation associated with using single cloud environments.
Multi-cloud infrastructure, many even argue, is the future of enterprise IT.
With so many advantages to utilizing this strategy, one might wonder: is multi-cloud the optimal solution for my organization?
Whether it is or isn't depends on a plethora of factors, including whether your company has enough resources and skills to create a successful deployment using a number of cloud service providers.
In this article, we'll explore the endless possibilities of multi-cloud, as well as some of its drawbacks. In doing so, we'll try to answer the ultimate question: does your business really need a multi-cloud infrastructure?
The Basics Of Multi-Cloud
The terms "multi-cloud" and "hybrid-cloud" are sometimes interchangeably used, although each of these has a slightly different definition.
A hybrid-cloud is, simply put, an environment where more than one cloud platform that delivers an application or service, is being deployed.
A multi-cloud architecture, by contrast, has a much deeper strategic emphasis on how organizations use multiple cloud service providers to meet their goals.
This approach combines different cloud types, including private, public, and even edge clouds; the goal here is to achieve security and cost savings, all the while mitigating the risks of using a single cloud platform.
The Benefits of Multi-Cloud
Freedom of Choice
Let's be honest: enterprise IT is extremely dynamic, making it almost impossible to predict which type of cloud is the optimal fit for your workloads and business needs.
For instance, when cloud vendors provide support and integration for various platforms, they constantly revise the offered capabilities.
But with a multi-cloud approach, enterprises are able to freely utilize offered cloud resources without compromising their choices. This strategy offers an array of cloud options fit to solve numerous business needs, thereby boosting return optimization on cloud service investments.
Adieu To Vendor Lock-In
Vendor lock-ins happen when an enterprise is overly dependent on its existing cloud provider, unable to switch over to another vendor for multiple reasons ranging from contract commitment to high costs associated with the change.
We made sure to discuss the drawbacks of vendor lock-ins in our previous articles.
Taking advantage of a multi-cloud approach minimizes a company's dependencies on a singular cloud service provider. And because vendor lock-in is much feared by many organizations, this benefit holds extra value.
Optimal Security
It's well known that data security is one of the biggest concerns for companies considering their cloud move.
After all, giving up substantial control over sensitive data and applications might result in rather unfortunate incidents like cyberattacks and data loss. In fact, we explore more of data security concerns during your cloud migration in our blog post here.
And although with considerable planning and strategy, data security risks can be significantly minimized, many businesses are still reluctant to adopt the cloud due to fear of the unknown.
Vendors, on the other hand, are unable to change this mindset without supplying adequate transparency and visibility over their public cloud infrastructures, which they haven't yet started to do.
This is where utilizing a multi-cloud strategy might be beneficial. Although costly, this solution is indeed promising, in the sense that it empowers businesses with better visibility and transparency into their IT resources.
A multi-cloud approach allows enterprises to maintain a combination of cloud platforms, otherwise known as the hybrid cloud.
With this option, organizations are able to keep their most sensitive data and applications in the private cloud, ensuring optimal levels of security, all the whilst running their regular workloads in more cost-efficient public cloud environments.
The Drawbacks of Multi-Cloud
Every complex strategy has its drawbacks, and multi-cloud is no exception.
One of the main concerns of adopting this infrastructure is, ironically, its proneness to more risk.
With a multi-cloud approach, organizations usually need to have stable visibility into every of their cloud platforms for monitoring and tracking. Security needs to be guaranteed in these separate environments where tools and resources might differ greatly.
A tool that provides a unified and consolidated overview of all your clouds is usually the solution.
But even then, a multi-cloud approach requires a much closer observation as the tools that protect deployments and workloads in each of the existing cloud environments are always going to be slightly different, rendering your data and applications more vulnerable unless a more comprehensive approach to security is implemented.
CONCLUSION
A multi-cloud infrastructure can mean an array of things that can be discovered as your business and your cloud ecosystem both evolve.
In deciding whether to implement a multi-cloud strategy or not, however, it's crucial to closely assess your current capabilities, needs, and resources.
If a decision to implement is taken, the key would be to remain fully flexible during the adoption, to ensure reaping all advantages of such an opportunity, while not forgetting to closely mitigate possible risks along the way.
Why Clouve
At Clouve, we're supporting companies in their cloud migration journeys. We empower our clients with an efficient team of dedicated cloud experts, DevOps automation tools, day-to-day tasks coverage, and everything else in between.
Learn more about the value Clouve brings to its customers by reaching out to us.