The COVID-19 pandemic has accelerated the pace of technological advancements in industries including healthcare, research, government agencies, and financial services. New products and service developments are helping individuals and enterprises adapt to the new normal. With fast change and progress, there are certain technologies you should implement to assist your business in 2021 and beyond.
Artificial Intelligence
AI is not new but a top tech trend that will become an even more valuable tool when it comes to helping us interpret and understand the world around us. Applications in AI are increasing both in functionalities and benefits. For example, Google Home integrates AI to offer assistance for everyday needs including scheduling calls, creating calendar events, making grocery lists, etc. Even in healthcare, the information that providers collect and analyze determines the success of efforts in containing the COVID-19 spread. Let's find out how.
Healthcare
Known for its speech and image recognition efficiencies, robo-readers, chat tools, ridesharing applications, and smartphone personal assistants, AI can do so much for us. It uncovers actionable insights to predict the demand for healthcare services, allowing authorities to make more informed decisions regarding resource utilization and deployments.
Business
Companies leverage AI solutions to identify evolving patterns of customer habits and behavior by analyzing real-time data, personalizing client experiences, and maximizing ROI. E-commerce will continue to boom in digital markets as buyers and sellers interact online while following social distancing guidelines. To enable all this, AI will create new opportunities in development, testing, technical support, and maintenance so that business operations never come to a halt.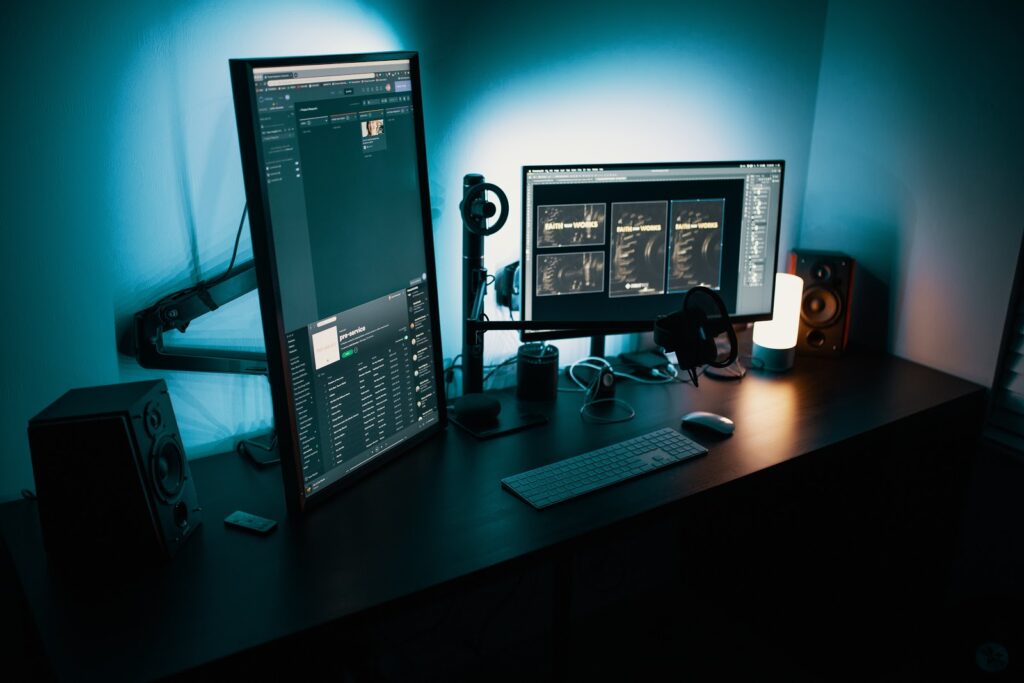 Robotic Process Automation
Recently, RPA gained significant attention in the corporate world as it utilizes application user interfaces to navigate CRM and ERP systems and service management tools. While similar to what a human can do, smart robots and machines work with greater efficiency and precision to deliver the best outcomes.
Let's consider an example. Intelligent robots are proving to be useful especially in assisted living residences where caregivers interact with those most vulnerable to infection, such as the elderly or disabled. It is not about completely replacing the care and human interaction factors. Rather, these smart machines can open innovative mediums of communication including 24/7/365 access to in-house assistance and providing companionship when face-to-face interaction is not safe or recommended. They also help with data processing and migration, medical bill processing, eligibility automation, reporting, and patient record storage.
Advantages
Task automation allows businesses to achieve at least 20-30% in cost savings. Also, RPA bots and virtualized environments do not replace current IT systems. Instead, they eliminate the rate of human errors to prevent business losses.
RPA software eliminates repetitive and time-consuming processes in administrative, manufacturing, financial, and similar sectors. It delivers more accurate intelligence information and offers real-time access to data with in-depth reporting and analytics.
Streamlined Internal Processes
Businesses outline straightforward governance policies to leverage RPA, AI, and ML. This facilitates seamless internal reporting among teams, greater visibility into operations, and increased productivity.
Superior Customer Experience (CX)
Investing in RPA frees up your resources, giving them more time to focus on front-line activities like providing great customer service and after-sales support.
Virtual Reality & Augmented Reality
These technologies utilize headsets or glasses to directly project computer-generated imagery into a user's field of vision. The primary difference is VR immerses one in an environment while AR enhances the environment. While experts commonly use them for gaming purposes, they are even popular in training such as simulation software that militaries around the world use. Today, there are many use cases for both VR and AR as we expect them to play a more integral role in 2021.
Apart from gaming, training, marketing, sales, and post-injury rehabilitation, one can use either of the two or both in multiple fields. Examples include training surgeons, improving marketing campaigns, organizing exhibits at museums to offer an immersive experience, etc.
Where Are They Useful?
The list is almost endless, but let's look at a couple of examples. In terms of COVID-19, VR and AR will help us avoid potentially dangerous scenarios that present a threat of viral transmission. AR solutions proactively provide warnings if we happen to approach any COVID-19 red zones. The tech even implements basic measures such as reminding us to wash our hands for 20 seconds when we touch surfaces. Even AR-powered devices issue alerts when they sense that we have touched our faces without washing our hands first.
That is not all. With these solutions, healthcare professionals can remotely perform medical diagnoses and examinations to provide better patient care. Opticians can leverage sophisticated VR tools remotely to perform eye tests while AR enables customers to browse glasses on offer. With AR, customers can see what specific glasses would look like on their faces without having to physically visit shops.
With governments announcing lockdowns everywhere, the challenge for providing quality education is real. Luckily, AR and VR do not require students to do their work in crowded classrooms where the likelihood of transmission is high. Instead, schools and colleges can use both VR and AR to empower learners to learn at the pace they are comfortable with. This facilitates an interactive and enriching experience that also improves critical retention.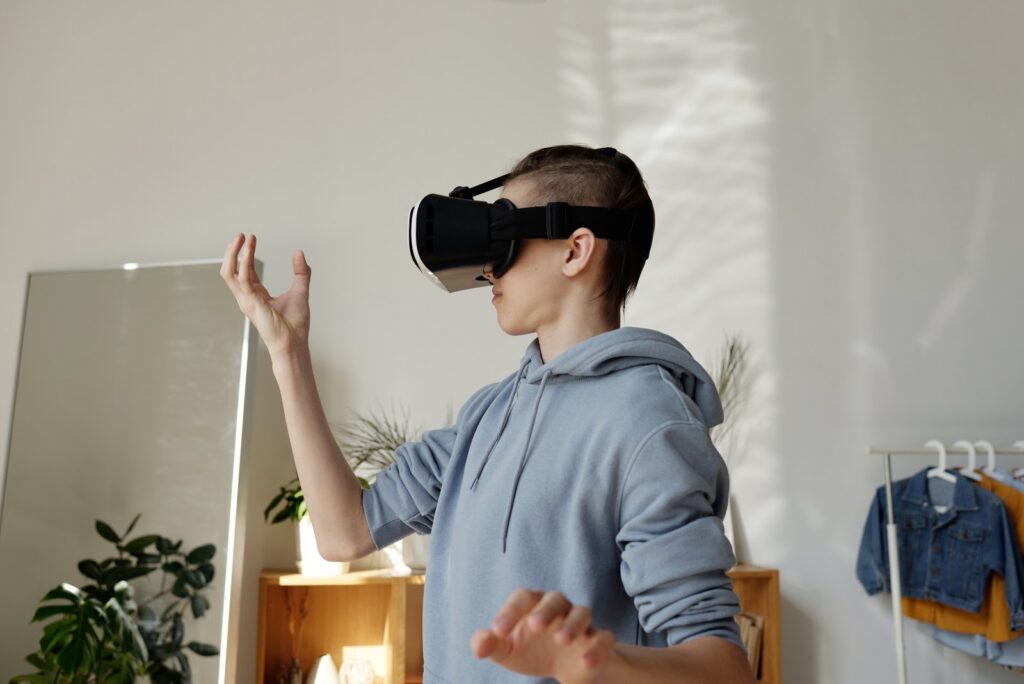 Cloud Computing
We know the benefits of cloud computing, but here's an interesting fact. The tech will accelerate recovery from COVID-19 in 2021 by becoming increasingly agile, adaptive, and responsive. For instance, before the outbreak, developers commonly used container and serverless functions to create new applications and modernize existing ones. By 2021, there will likely be a rise in the worldwide demand for public cloud container and serverless services, along with multi-cloud container development platforms.
How are these developments possible? Companies will increase the use of cloud serverless to implement functions in the cloud 'on-demand'. They will have the space to focus on the main product without the anxiety of operating, managing, or maintaining servers.
COVID-19 has shed further light on the cloud's USP. The freedom to choose from multiple flexible, cost-efficient and on-demand cloud models ensures business continuity as WFH programs become necessary. This will see more companies move toward digital transformation solutions that will help them work smart, boost efficiency, and productivity. Further growth in SaaS, IaaS, and PaaS will be driven by the need for remote end-users to access secure, high-performance infrastructure through cloud-native apps.
Conclusion
There is no limit to what technology can do for individuals and enterprises. As they continue to evolve, now is the right time to choose what best suits your business so that you can reap the rewards in the long run.
Want to position yourself for success? You are at the right place. At Clouve, we offer top-tier cloud, DevOps, and automation solutions, perfect for both startups and enterprises. We will work according to your business model to effectively meet your requirements. You can read the rest of our posts here and get in touch with our team for further details.