Introduction
In a world of rapidly advancing technology solutions, cloud computing services and smart mobile devices have transformed the way we do business. If you run a company, you are probably aware that physical location no longer matters as much as addressing challenges surrounding mobility restrictions, expensive IT, and limited growth capacity. This is more relevant than ever for small businesses hoping to stay competitive in fast-paced industries. With so many IT options available, it is never easy to decide on the perfect solution for a specific business. Let's discuss how shifting to the cloud makes sense especially for SMBs, and why you should consider the same.
The Basic Premise
Essentially, the cloud is a network of remote servers that store, manage, and process information. We can define cloud computing as an intelligent technique that facilitates access to configurable resources such as storage, servers, networks, and application services. Cloud-hosted environments eliminate costly and unnecessary hardware, software, and storage infrastructure investments. All users need are desktops or laptops with a reliable Internet connection. They can then easily store and share files that physically reside in servers across multiple locations. This improves security and redundancy which is impossible to achieve with legacy systems.
In the following section, we will cover everyday business challenges that you can overcome with cloud technology.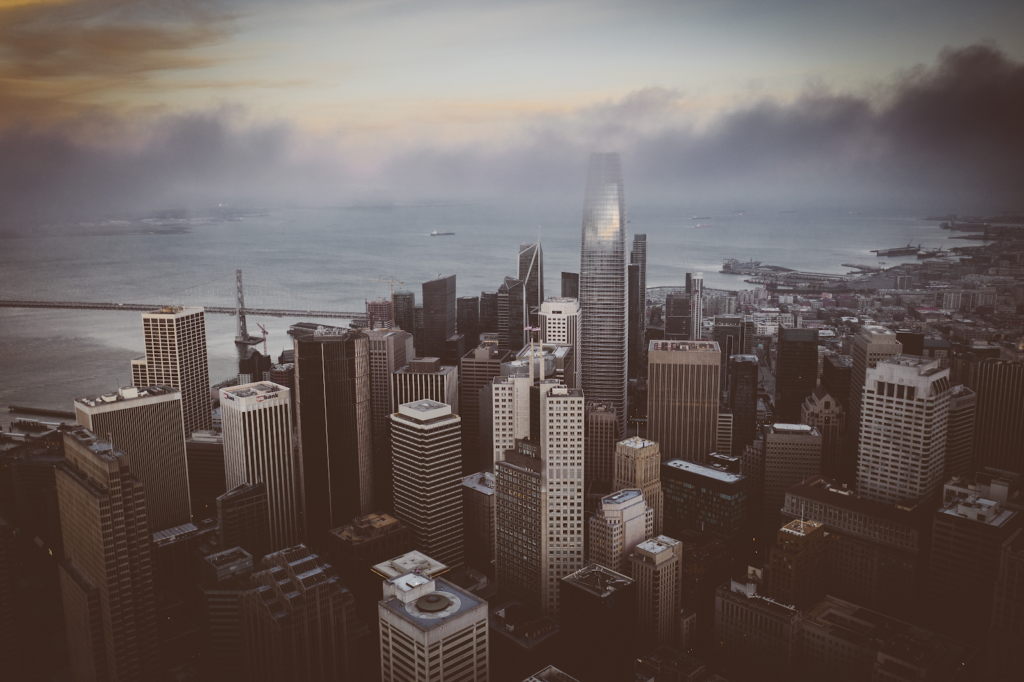 Common Business Problems
Managing massive chunks of data from multiple sources and identifying IT infrastructure that can sort and store information efficiently are two difficult aspects of running a business. Another factor is data security if we turn our attention to modern threats and vulnerabilities, and the cybercrime ecosystem. Furthermore, employee resistance to change makes it time-consuming to find human resources capable of working effortlessly with new technologies and guaranteeing business returns.
Perhaps, the biggest pain point is the cost of technology today. Leading solutions come with hefty price tags that only large companies can afford, putting SMBs at a disadvantage. There are also fixed and recurring costs associated with installing and deploying infrastructure. This presents an issue if an organization is growing and must accommodate a high number of employees. It becomes mandatory to spend more which is not feasible. Add all this to the need for maintaining business continuity during COVID-19, and we can see that there is a lot to handle.
How Cloud Computing Helps Small Business
According to InfoWorld, a 2020 IDG survey of over 500 IT specialists reveals that cloud computing claims one-third of IT budgets. Another major statistic in the study is 92% of companies that have somewhat utilized cloud services. From a long-term perspective, these numbers indicate that the cloud is an effective and sustainable platform. The technology is practical and we can owe much of its prominence to capabilities such as automatic software integration, mobility, security, and unlimited storage capacity.
The mass acceptance of cloud-based architectures is also the direct result of the high availability of computers and storage systems along with high-capacity networks. Organizations now realize that tapping into the power of the cloud earns access to powerful service-oriented architecture and efficient hardware virtualization. This is ideal for companies interested in utility and automatic IT. Let's further explore this approach to computing that solves problems for SMBs and guarantees a good ROI.
Operational Flexibility
Many SMBs manage operations with fluctuating bandwidths in an attempt to keep costs low. Ramping up and scaling down is an arduous task, not to mention how it hinders user performance and productivity. Shifting to a cloud-based environment moves critical applications to the cloud, relieving the burden of managing user workloads. Companies can use this opportunity to focus on key enterprise functions while employees receive flexibility benefits as they can access data anytime, anyplace, and on any endpoint device.
Cost-Savings
Cloud computing for small business is a wise financial choice as it does not involve purchasing expensive hardware, software, or storage platforms. The cloud significantly reduces capital expenses and IT shifts from a CapEx system to a monthly operating cost. You no longer have to factor in equipment depreciation or worry about maintenance and other unforeseen computing costs. Ongoing technical maintenance is minimal, allowing you to reduce your IT support tickets and avoid the potential cost of hiring a highly specialized IT department.
Subscription-Based Pricing
CSPs provide applications ranging from ERP and CRM to productivity as well as creativity suites. The pay-as-you-go model applies to most of these, and charges depend on usage. You only invest in the resources you need, with the flexibility to scale up or down according to your needs and budget. There is no risk of overprovisioning for services that only end up remaining idle or becoming wasted. In this way, you can eliminate significant upfront OpEx and CapEx.
Dynamic Architecture
Legacy systems do not offer modern possibilities and business opportunities that generate revenue. Cloud architectures enable organizations to capitalize on use cases such as AI, Big Data analytics, virtual desktops, and secure collaboration. Important files and documents are saved centrally in the cloud with complete visibility and transparency. Moreover, CSPs integrate the most up-to-date technologies in networking and application services. They consistently upgrade resources and services with unique features that optimize efficiency and maximize performance. Small businesses receive instant access to the latest updates that allow them to deliver state-of-the-art solutions and great customer experiences.
Enhanced Mobility
Employees must be able to access the corporate network remotely especially during these times where government regulations necessitate social distancing and work from home. They should also receive necessary data conveniently and on the device of their choosing.
By using the cloud to build applications and data into virtual desktops, companies allow users to securely access resources with time, location, and endpoint independence. Users can then perform job duties in ways that complement their workstyles, making productive use of time and effort.
Improved Risk Management
Opting for cloud services not only saves the cost of acquiring and setting up hardware equipment. Companies need not look into maintenance and support as servers and other components are generally located offshore. Cloud services and resources are regularly updated with the latest technologies to further boost uptime. Organizations can avoid the costs of IT disasters associated with DR services and the weak guarantees about the amount of data lost or the time needed to resume operations. CSPs offer robust security and recovery solutions that keep businesses up and running, regardless of the type and range of catastrophes. For instance, the hybrid approach addresses hardware problems, power outages, server crashes, and general network issues that result in downtime. This model effectively minimizes risks by backing up sensitive data in multiple locations.
Greater Security
Initially, there were many questions about storing intellectual property on the cloud instead of in-house servers. Most believed that this practice only made sensitive information susceptible to illegal invasions, network eavesdropping, or denial of service attacks.
Cloud hosting overcomes these concerns by incorporating firewalls that inspect and filter data passing in or out of cloud deployments. Firewalls identify users or sources requesting access to a network and determine whether they are authorized to do so. They generate logs that enable administrators to monitor network activity for signs of suspicious access, and businesses can ensure confidentiality with data encryption. Also, the best CSPs facilitate DDoS prevention and mitigation by providing robust infrastructure with a geographically distributed network across multiple locations. Ideally, look for Tier 4 data centers that deliver the highest levels of security. They include features like redundant power systems, biometric hand scanners, 24/7/365 onsite security staff, and video surveillance. Additionally, CSPs build data backups into their services, meaning you never lose access to important information. They also secure the cloud by integrating tools that offer intrusion prevention, anti-malware protection, and integrity monitoring.
Concluding Thoughts
The number of companies leveraging cloud technology is increasing in almost every industry. For example, the healthcare, finance, education, and telecommunications sectors, along with governments are increasingly moving workloads and sensitive data to the cloud. This change is largely driven by performance, security, and collaboration advantages, and the list does not end here.
We are experts in cloud computing and would like to hear from you. Please contact us to learn more about what we do, and receive personalized business solutions.