In recent years, cloud computing is gaining traction and drastically changing the way IT services are being procured, managed, and deployed.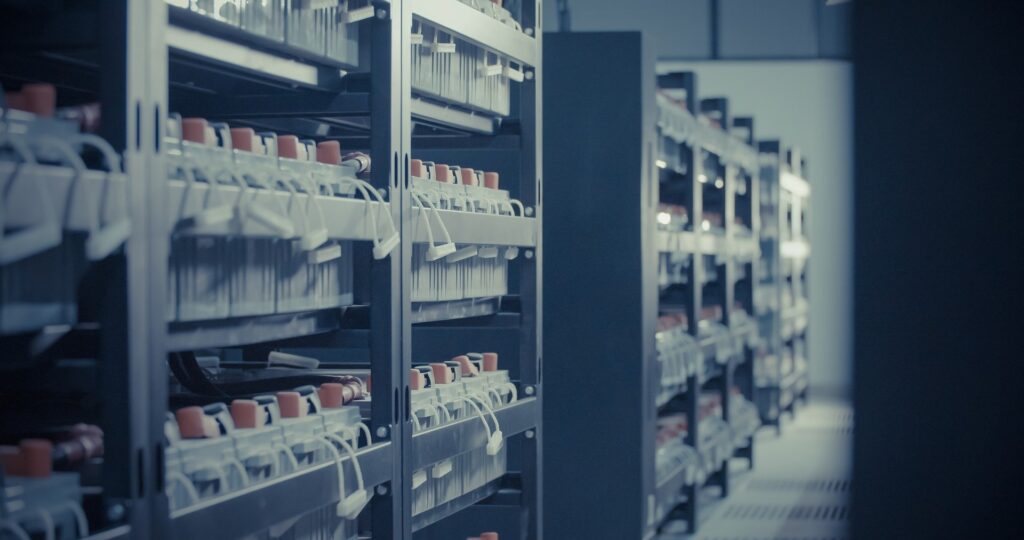 According to Gartner's study, more than $1 trillion in spendings in IT will be towards the cloud computing sector by the end of 2020.
And that's not surprising.
Dramatic growth in the adoption of drivers of public and shared cloud services is apparent in practically all areas of human economic activity, including telecommunications, professional services, retail, finance, and so many others.
All around the globe, businesses ditch their traditional on-prem infrastructures for a more powerful, secure, and cost-effective alternative that is the cloud.
In this blog post, we will discuss the various ways cloud adoption is disrupting the traditional in-house IT departments, and what IT managers can do today to reap the benefits of this growing change.
Before The Emergence of The Cloud, IT Departments Were Irreplaceable
It seems that just a decade ago, the majority of software-dependent enterprises heavily relied on their traditional IT departments. Their in-house IT teams exclusively handled an array of complex tasks including operations management, application development, technical support, deployment and maintenance, internal and external outages, among many other duties.
However, as the technological landscape is evolving, cloud computing is confidently taking over. It can be argued that with this major trend, the traditional IT department is slowly moving towards the verge of extinction.
And there's hard data to support this statement. Another Gartner's research points out to the fact that a staggering $22 billion of IT spending that was traditionally invested in on-prem hardware was swallowed by the IaaS segment in the past years.
Cloud Computing Offers Cost-Effective Expertise and Solutions
Rather than overspending on the ownership and management of physical data centers, a majority of businesses now effectively utilize cloud services to help avoid the high costs and complexity of managing an on-prem IT infrastructure.
A great example of a major company doing this is Netflix. Since its move, Netflix uses AWS for practically all of its computing and storage needs, including analytics, databases, video transcoding, recommendation engines, among others.
And there's more to that.
According to market studies, almost all legacy applications will migrate to the public cloud through the year 2024.
As a result, cloud service providers keep on strengthening their optimization capabilities to help companies choose the most economical solutions, all the whilst delivering superior performance.
Indeed, the need for optimization as a critical component of cloud migration is recognized.
The Growing Interest in Outsourcing
For the past five years, there has been a growing trend of enterprises expressing their interest in outsourcing services, including HR, CRM, and email functions to SaaS service providers. This is disrupting the functions of the IT department while allowing executives and business owners to both outsource and utilize an alternative system.
However, this also results in traditional sourcing systems being blown up because cloud services can now handle different aspects of business activities, including managing, running, and customizing applications.
Cloud Managed Service Is Becoming More Competitive
The high demand for strategic cloud services indicates an organizational shift to a digital business outcome. Investments in various forms of cloud computing are in an upward trend, as more organizations are relying on cloud technologies. Consequently, the landscape of cloud managed services is also becoming more competitive and sophisticated.
For this reason, IT teams might consider adapting to this change by relocating current digital assets and embracing cloud applications, where appropriate.
According to Gartner, 60% of organizations will use a cloud managed service by 2022.
CONCLUSION
It is happening, after all: a forecasted $1 trillion in IT spending, directly or indirectly will be affected by the cloud shift during the next five years. What does that tell us?
The cloud adoption trend sweeps across IT organizations, but also creates new opportunities for IT experts to adapt to new changes to reap its benefits, keep up with the evolving tech environments, and stay relevant in the current cloud computing space.
For one, it's fair to say that the cloud industry is one of the most disruptive players in IT spending and is becoming the foundation for staying relevant in the current digital age.
Is cloud the new IT department? Undoubtedly, it's causing havoc in the IT industry in a profound way.
Have you considered switching from your current physical IT infrastructure to having the ease of a cloud-based IT department? Clouve experts offer all kinds of tools and full support to get you to your goal.
Here at Clouve, we help with all stages of cloud migration, including maintenance, configuration, troubleshooting, as well as all-round support of your IT department.
Find out more by getting in touch with us today.