The right solution will largely depend on your company's budget, priorities, and needs.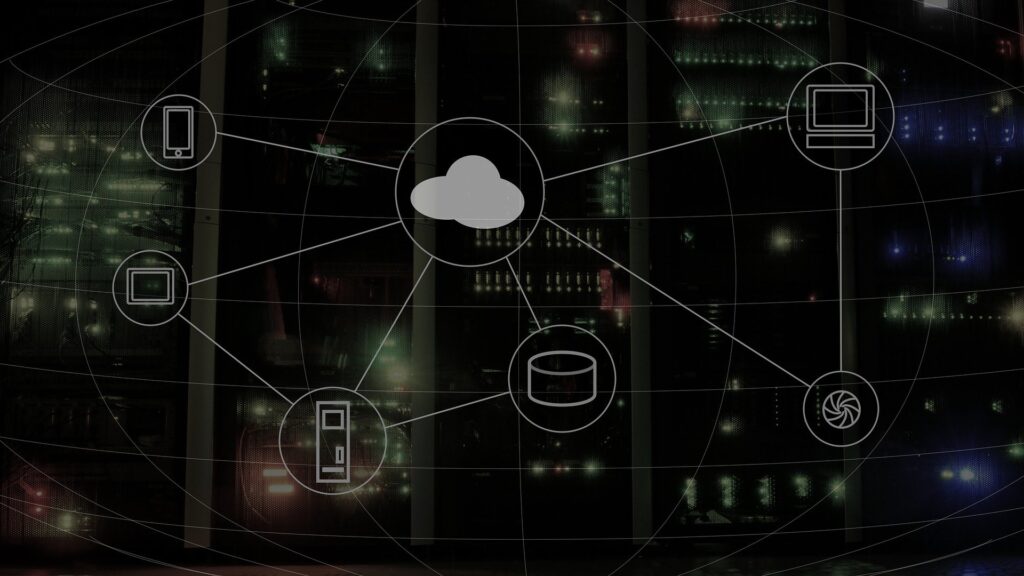 Cloud computing has certainly brought a lot of value to data-driven businesses for the past years. Efficiency, scalability, security, and lower costs; the list could go on.
It's also true to say that cloud is becoming a more standard option for many organizations than it was just a decade ago. In fact, according to Gartner, "by 2021, more than half of global enterprises already using cloud today will adopt an all-in cloud strategy." To add to that, Forrester predicts that the cloud will grow 20% or even more beyond 2020.
As your company may be contemplating potential cloud migration, an important question arises among many others: what model of cloud is really best for your business? Public or private – with each comes its many advantages and disadvantages.
We'll try our best to cover these questions in our post today. So keep reading to find out what each of these cloud models can do for your business.
Note: Hybrid cloud – a combination of both public and private clouds, is also a very popular choice with many businesses. We will discuss the hybrid cloud and its many advantages in our next posts.
Public Cloud: Pros
For starters, let's define what public cloud really is. Put simply, it's a cloud service that is shared between multiple customers. In this, it's different from a private cloud that is rather provisioned for exclusive use by a single company.
Some of the definitive benefits of the public cloud model are:
Reduced Costs – Since this model enables multiple organizations to use one shared cloud, capital and setup costs are therefore significantly decreased. Another cost reduction comes from the complete elimination of physical hardware and in-house IT crews, as the servers are all virtually hosted by a third party.
Flexibility and Reliance – The pricing models for public clouds are extremely flexible. What adds to this is the mitigated risk of downtimes and failures due to this model using large networks of distributed servers.
On-Demand Scalability – Pay-per-use model advantage is especially true when it comes to the public cloud. Users can easily scale their cloud solutions anytime based on their needs for traffic and storage.
Public Cloud: Cons
Just as with any other cloud model, the public cloud comes with its disadvantages.
Some of them are:
Security Threats – Since the public cloud is a shared infrastructure, all of its users will have equal access to it. This makes the public cloud a much more desirable target for cyber attacks. What's interesting is that your data can be still hacked even if it was not initially targeted, simply because it's located in a shared cloud.
Lack of Control – Once again, since the public cloud is essentially shared and not owned by the client, it's usually entirely managed by the service provider, which by itself poses limitations on how each customer can control and configure their own data.
Private Cloud: Pros
If a public cloud is shared between many clients, with the private cloud comes the perks of organizations having exclusive use over their cloud infrastructure.
Some of these perks are:
Better Security – Since the private cloud is dedicated to one particular organization, its hardware infrastructure, storage, and connections are implemented with higher security designs and measures in mind. To add to this, with a private cloud, an organization can even tailor their security to their own needs for compliance purposes.
More control – A private cloud provides great scalability. Since all the resources in this type of model are not shared with any other organization, the configuration is usually fully maintained by a company's internal IT team.
High Performance – Another advantage of using a private cloud is the dedicated hardware that comes with it. This means that you will be able to quantify your usage as well as control your access speeds. This is one of the main aspects that makes private cloud outrun its public counterpart.
Private Cloud: Cons
Some of the disadvantages of using the private cloud are:
Higher Costs – A private cloud will always be pricier than a public cloud due to its upfront costs. Both maintenance and hardware equipment are needed for operations to run. Add to these software licenses and operating systems, and the cost might grow to be exponential and even burdensome for some smaller companies.
Maintenance – Deploying IT operations on a private cloud needs continuous maintenance and support in the form of an in-house IT admin team for instance, as opposed to the public cloud. And of course, such maintenance always comes with added costs.
It's worthy to mention that a business should also review the three different subtypes that come with private, when considering it as an option:
Managed Private Cloud – This is a bundled cloud that combines both hardware and software which are essentially residing with the customer but controlled by the service provider. The vendor, therefore, provides maintenance and support. This gives the customer an ability to reap the benefits of a private cloud and essentially not worry about the technicalities of managing it.
Software-only Private Cloud – This is the type of cloud that only offers software, presuming the organization runs on its pre-existing hardware. Software-only private cloud is especially beneficial to businesses that have upgraded hardware.
Pre-integrated Converged Systems – just as with managed private cloud, this is purchased as a software plus hardware bundle.
CONCLUSION
What is it in the end: public or private? It's fair to say that the right cloud model for a given business will entirely depend on the company's goals and needs, as well as its budget restrictions.
After all, there is no golden rule. Both public and private cloud platforms have their positives and negatives. But one thing for sure, understanding the differences between these is a crucial start for any business that considers moving to the cloud.
At Clouve, our team of cloud experts makes your plans of deploying your business operations in the cloud a reality. Cloud migration, system configurations, monitoring and maintenance, troubleshooting, and more – we've got you covered from A to Z.
Contact us today to find out how!